Hoje irei demonstrar como realizar a instalação ou melhor, habilitar o Voice of the Customer no ambiente do seu cliente.
Primeiramente, tenha em mente que o produto está somente disponível para ambiente online, caso seu cliente esteja on-premisse, isso não será possível.
Para habilitar a solução no ambiente, você deve acessar https://portal.office.com com usuário administrativo do portal office.
Após entre em Admin Center > CRM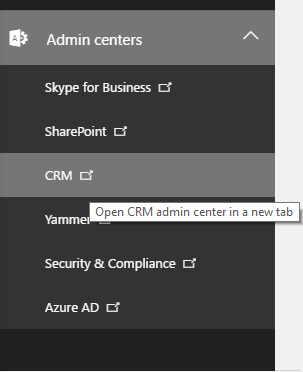 Agora na Central de Administração do CRM Online selecione a instância que deseja realizar a instação e clique em solutions.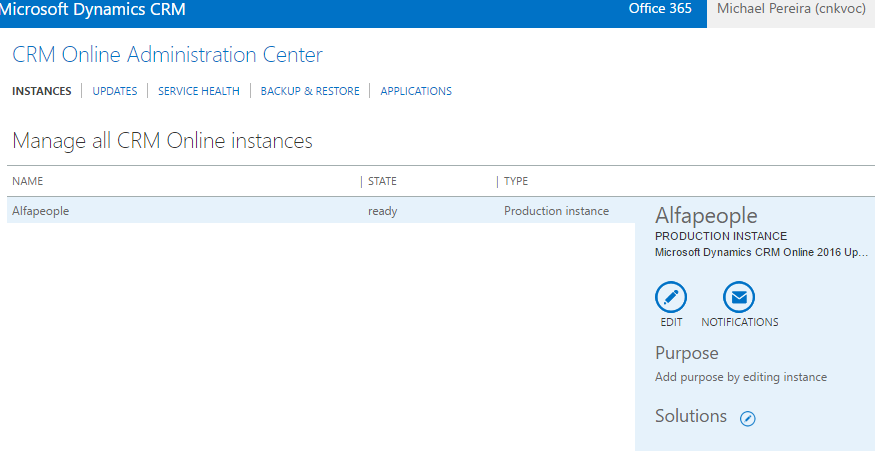 Na tela de soluções disponíveis para instalação localize a coluna Solution Name e o valor Voice of the Customer, selecione a linha e clique em install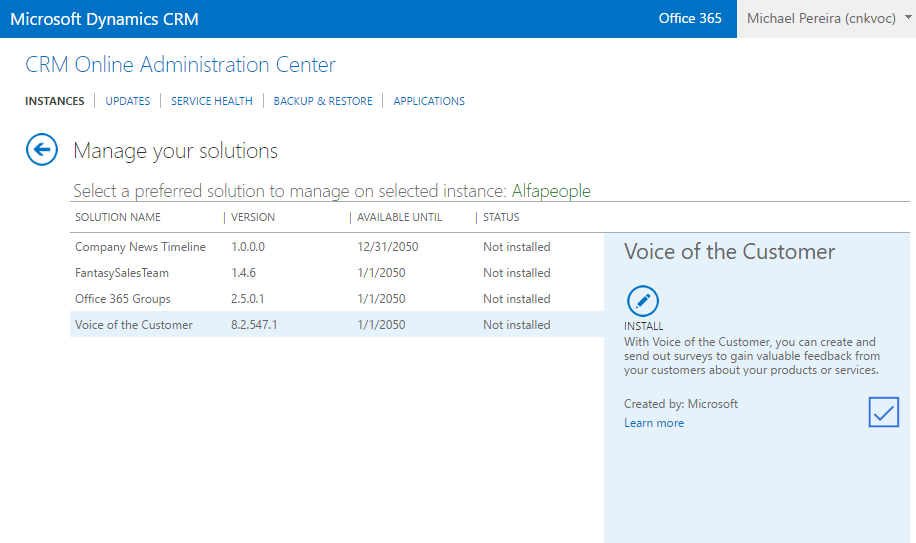 Será apresentado o termo de serviço e clique em install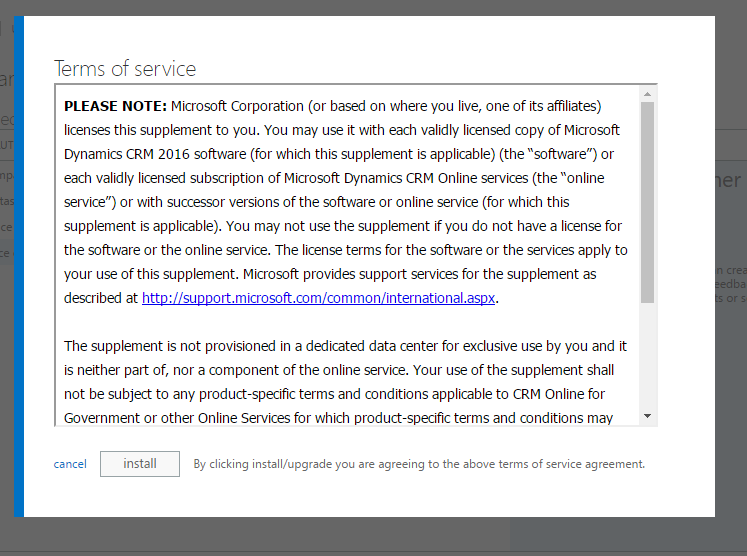 Aguarde o processo de instalação concluir e o Voice of the Customer estará disponível no seu ambiente.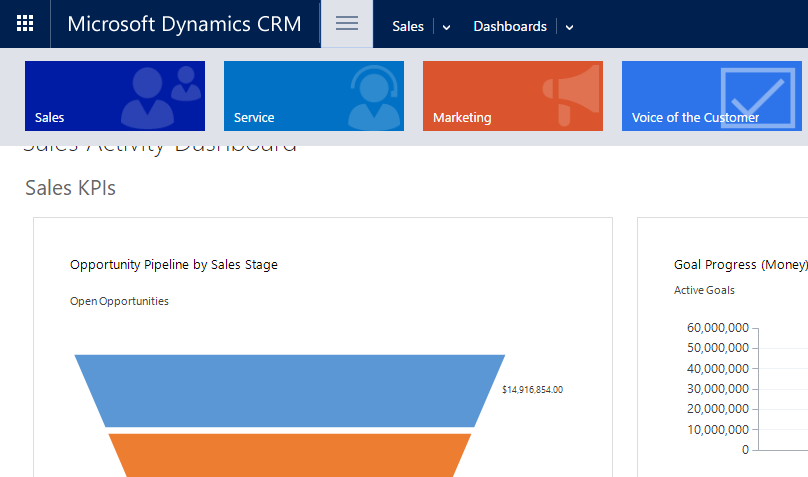 Até o próximo post onde iremos falar mais sobre o VOC. Até lá!